10 Things to Do in Abilene This Weekend
Abilene offers some of the most amazing sights and activities in Texas and lucky for you, Country Club Villas Apartments offers you easy access to it all! Spend a day exploring all of the amazing shops and restaurants with your friends. Or uncover hidden treasures in one of the amazing memorials like the 12th Armored Division Memorial! There are so many activities and places to visit for every occasion, like a night out, family fun days, or a quiet day spent with yourself!
Below is our complete guide to every exciting adventure that awaits you here in Abilene, TX! Being so close to the action at Eagles Point, you'll always have something fun to do while you're in the area.
TOP 5 PLACES TO GO IN ABILENE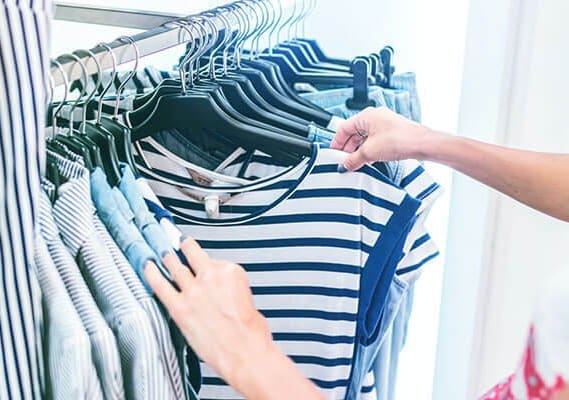 With over 80 stores across more than one million square feet of indoor retail space, the Mall of Abilene is a regional shopping destination that has been in operation since 1979. Anchored by Dillard's, Best Buy, Ulta, JC Penny, and Books-a-Million, the mall is also home to the 10-screen Premiere Cinema and dozens of retail stores, restaurants, services, a branch of the Abilene Public Library, the Jungle Adventure Children's Play Area, and much more!
Conveniently located just off Highway 84 in southwest Abilene, the mall district is surrounded by a wide array of additional shopping & dining options, hotels, entertainment, apartment communities, and more. This rapidly-developing area of Abilene is also home to several parks, churches, Kirby Lake, two 18-hole golf courses, a par 3 golf course with a lighted driving range, and the local YMCA.
4310 Buffalo Gap Rd Abilene, Tx 79606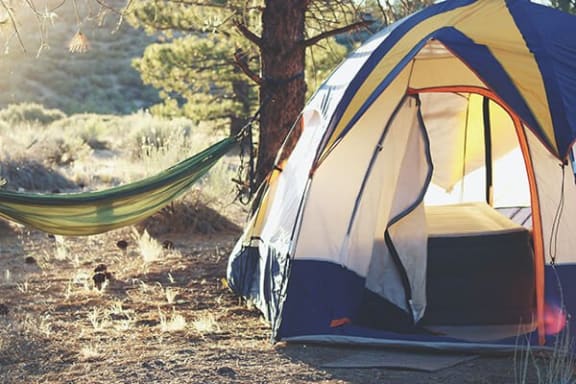 Located just 15 miles south of the city adjacent to Lake Abilene, Abilene State Park is a 500+ acre natural area featuring campgrounds, a rentable yurt, RV hookups, picnic shelters, numerous hiking trails, sand volleyball & basketball courts, and a swimming pool. Take a step back through history in a sprawling grove of cedar, elm, pecan, and oak trees that once served as a frequent campground of the Comanche Indians.
A short distance from the Park, Lake Abilene offers, fishing, boating, and swimming activities. Buffalo Wallow Pond is also a favorite spot for fishing, with bass, carp, catfish and crappie. For more fishing, boating, and outdoor activities within a short drive of Abilene, try Oak Creek Reservoir, E.V. Spence Reservoir, O.H. Ivie Lake, Lake Coleman, Lake Brownwood, Hubbard Creek Lake, Possum Kingdom Lake and Lake Fort Phantom Hill.
150 Park Rd 32 Tuscola, TX 79562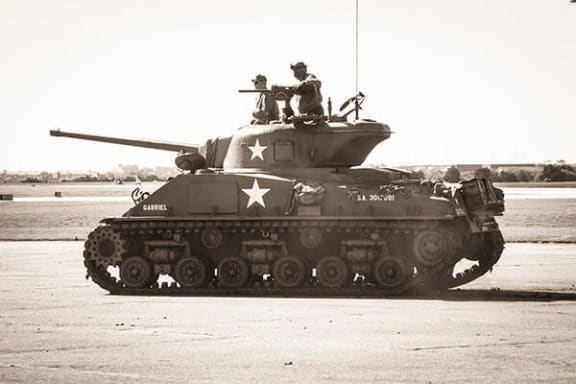 Dedicated to the brave men and women of the Army's 12th Armored Division, who played a key role in securing the Allied Forces victory in World War II, the 12th Armored Division Memorial and Museum cover three floors of archives, exhibits, memorabilia, photographs, and more. The Museum is located in Abilene, just south of the former Camp Barkeley where the Division trained before being sent into action in the European Theater.
The informative museum provides a fascinating insight into the build-up to World War II, the Division's formation, the important role the 12th played in the liberation of France, spearheading General Patton's famous march to the Rhine, and the Hellcats' final push through Germany to defeat the Nazis. Memorials throughout honor the POWs and those killed in action. The Museum also hosts reunions and gatherings of 12th Division Veterans and their families.
1289 N 2nd St Abilene, TX 79601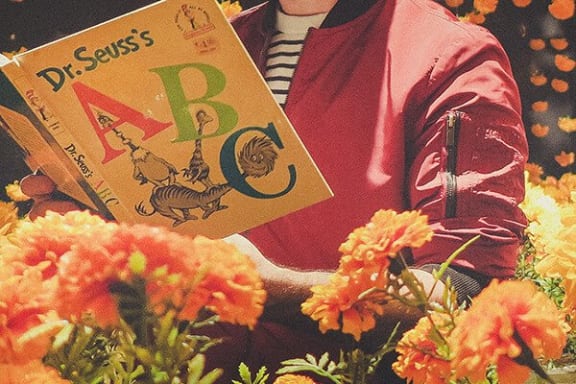 Established in 2000, the National Center for Children's Illustrated Literature is a unique museum and cultural center dedicated to the celebration, preservation, and promotion of illustrated children's books. In collaboration with a laundry list of famous children's literature illustrators, the NCCIL features rotating exhibitions of original artwork and also hosts educational art workshops, art camps, book signings, readings, and much more.
Just down the road on the grounds of the Abilene Convention Center, the Adamson-Spalding Storybook Garden features the world's preeminent collection of sculptures brought to life from the pages of illustrated children's literature. The Garden includes famous Dr. Suess characters like the Cat in the Hat, the Lorax and the Grinch, as well as Jack Frost, Good Night Dinosaur, the 3 Little Pigs, Stuart Little and countless more children's illustrated favorites!
102 Cedar St Abilene, TX 79601


Adventure Cove in Oscar Rose Park is a public swimming pool and water park operated by the City of Abilene. The Cove features a zero-entry wading pool, Stingray Bay for toddlers, three exhilarating water slides, a meandering lazy river, a covered patio perfect for picnics, dozens of lounge chairs to soak up the sun, a brand-new bathhouse with restrooms & locker rooms, and The Castaway Café for treats and refreshments!
Also located nearby in Oscar Rose Park are the Abilene Tennis Center, Abilene Community Theatre, and Rose Park Senior Activity Center. Just a short drive down 11th Street, you'll find Lytle Lake, the Abilene Zoo in Grover Nelson Park, and Cal Young Disc Golf Course. With numerous parks, recreation centers and entertainment options throughout the city, you'll never run out of adventures in Abilene!
2642 S 9th St Abilene, TX 79605


TOP 5 AMAZING PLACES TO EAT IN ABILENE
Restaurant, Seafood
Located just off the Loop on the western outskirts of Abilene, Bonzai Japanese Steakhouse offers an assortment of fresh sushi and hibachi-grilled steakhouse fare. Bonzai also features appetizers like edamame, yakitori, vegetable tempura, seaweed salad, and miso soup, yakisoba noodle bowls and fried rice, as well as an excellent selection of imported and domestic beers, wine, martinis, cocktails, or your choice of hot or cold sake.
1802 Clack St Abilene, TX 79605
(325) 692-2333


Restaurant, Italian
Little Italy Pizza & Pasta on Ambler Avenue in North Abilene serves up some of the best Italian cuisines in the Key City! Order one of Little Italy's signature pizzas or create your own from a choice of dozens of toppings. Whet your appetite with starters like garlic bread, mozzarella sticks, or fried calamari. For something different, try a calzone, Stromboli, or a hot Italian submarine sandwich. Don't forget to save room for indulgent cheesecake, tiramisu, or chocolate chip cannoli!
1417 Danville Dr Abilene, TX 79605
(325) 692-8117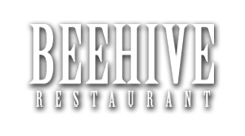 Steakhouse, American

The Beehive on Cedar in Abilene is a well-known steakhouse in the West Texas region! Order a delicious steak, burger, sandwich off the menu. The Beehive also overs a variety of seafood options too. The restaurant has a fun saloon theme as well! You will definitely want to try out this spot.


Abilene, TX 79601
(325) 675-0600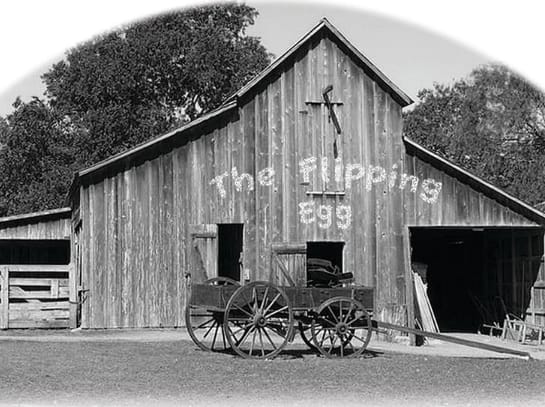 Restaurant, American
Serving up hearty, home-cooked breakfast in generous portions, The Flipping Egg located near the Mall of Abilene is the perfect destination after a long night out on the town! Along with a variety of their signature egg dishes, The Flipping Egg also serves an assortment of hashes, skillets, pancakes, cinnamon rolls, waffles, and more. Breakfast is served until 2 pm, but if you're prone to hit the snooze button, the Flipping Egg offers a selection of sandwiches, soups, salads, and burgers for lunch!


4150 Danville Dr Abilene, TX 79605
(325) 232-7840


BBQ, Restaurant
Jay's BBQ Shack is a roadside barbecue stand located just off 11th Street south of Downtown Abilene. Jay's uses locally-harvested pecan, oak, and mesquite woods in the pit, carefully pairing each wood's smoke profile with the meats and rubs. From two-handed brisket tacos and heaping pulled pork sandwiches to ribs and smoked sausage, you'll want to try it all; just be sure to get there early, Jay's often sells out before they close daily at 2 pm!


602 S 11th St Abilene, TX 79602
(325) 829-3905